Malaysia Genting H1 profit disappoints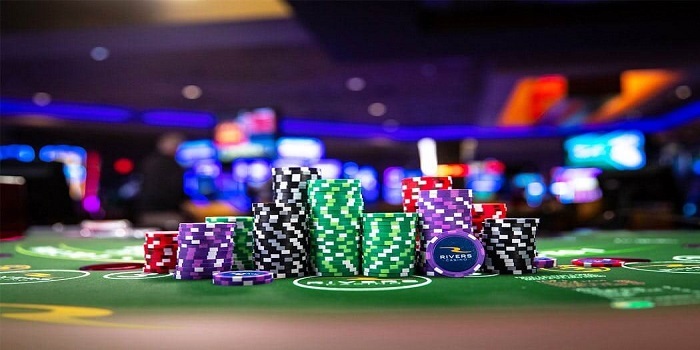 Malaysian gaming and leisure group Genting on Tuesday reported a 10 percent drop in interim earnings, hit by an 80 million ringgit ($21.05 million) loss in its oil and gas investments.
Six-months net profit fell to 145.7 million ringgit compared with 161.8 million in the same period last year.
Net profit at its 55-percent owned casino Pengeluaran HK  operator, Resorts World , also dipped four percent to 134.3 million ringgit.
The group's results are likely to disappoint investors who had hoped its earnings may be on the mend after a string of write-offs after a controversial acquisition.
Controlled by rags-to-riches tycoon Lim Goh Tong, the group operates Malaysia's sole casino in a sprawling hotel and leisure complex located atop a steep, jungle-clad hill in Pahang state.
Its 24-hour gaming operations attract locals and high-rollers from across the region, especially neighbouring Singapore and Indonesia — drawing more than 12 million visitors a year.
Last year, it racked up 1.5 billion ringgit of exceptional losses after an investment in the Lim family-owned Star Cruises (Singapore: SARC.SI – news)
But while there were no losses from the Star investment in the second quarter, investment and exploration costs written off in its oil and gas unit bit into Genting's bottom line.
Aside from gaming and leisure revenues derived from Resorts, Genting has interests in power plants, plantations and property.
CORE BUSINESS STEADY
Turnover at Resorts, its key casino and hotel operations, improved as vistor arrivals increased during the first half of this year.
Leisure and hospitality sales rose 11 percent to 1.2 billion ringgit, contributing an additional 19 percent to pre-tax profits of 394 million ringgit.
Though big-margin casino revenues fell as the slowdown kept bigger punters away, the company managed to attract business with holiday and weekend packages, said Mak Hoy Kit, an analyst at KAF Seagroatt & Campbell.
Still, with 1,300 new hotel rooms coming onstream by the end of the year, analysts predict occupancy rates will fall to around 70 percent from the current 80 percent, adding further pressure on margins.
Last year, the Genting group began building the First World Hotel, the world's biggest hotel and convention centre, aiming to add 6,300 rooms to existing facilities.
Genting shares fell almost three percent to close down 30 cents at 10.2 ringgit, while Resort's lost five percent, or 35 cents, to 6.4 ringgit.